<-- Previous page return to menu
Thanks for your time
Thanks for taking your time to read this survey.

As we are so familiar with our tweeter products we probably forgot to explain a lot of stuff. Even genius details might have slipped these pages. We simply take them for granted.

If you need any information that can't be found on this website, then please feel free to contact us directly.

We already know that we supply a very unique quality as we receive a lot of feedback from numerous customers all over the world.
But no doubt we still can add some new information to these pages and perhaps even add some new details to our tweeters.

Should you have any suggestion for improvements to these web pages or even to our products, then we would love to hear about it.
Finally let me state:
We would love to supply you with our tweeters..... if you promise to treat them well, that is! J
Don't hesitate to contact us.

Yours sincerely

Oskar Wroending
HIQUPHON
to music with love...
INDUCTORS for loudspeaker cross-over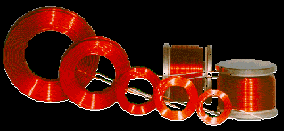 Next to our well-reputed and now famous dome tweeters, we make
a variety of high quality inductors for loudspeaker cross-over.
Custom made values only.
Send us your inductor data and let's quote for your next inductors.
Please feel free to contact us for more information on this subject.
<-- Previous page return to menu